* WHAT *
.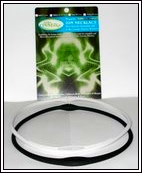 At EverLast INNERgy, we have a highly complementary -- yet manageable, completely unique/non-duplicable -- multi-product-line with
a patented process & patent-pending finished products concerned with health, wellness, energy, pain-relief,
flexibility, mental clarity, healing, alkaline pH water
filtration, beauty products, and now introducing
oral herbals and a "best-ingredient" daily-multi vitamin/mineral/enzyme supplement based on:


Negative IONS Ionic Energy...you know, that great way
it smells and you feel after a rainfall or near a water fall. And...
.

FAR Infrared Healing Radiation...employing an "out of this world" mineral composition called "Si Bin" found only in North Eastern China, because that's the only place where a large meteor exploded directly into a limestone bed long before recorded history, infusing itself into the limestone and creating veins of Radiant Healing Si Bin. You've heard of the "healing rays of the sun"? Those are the rays without the harmful UV Rays. Si Bin's healing properties are to the "Nth" degree compared with the "healing rays of the sun."

WHAT Goes On Inside The INNERgy-Mobile?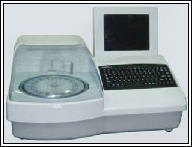 Full Chemistry Panel (an 18-parameter
blood screen)…Full Electrolyte Panel…Full
Urine Panel…Dark Field Microscopy (see your
own blood with your own eyes)…an Advanced
Iridology Camera (eye iris)…an Advanced
Skin & Hair Analyzer…ALL your results are
compared to normal healthy ranges in your
included report.
Mobile Lab Testing
• 21 different tests of your blood also including Liver Enzyme
Tests -- ALT (SGPT), AST (SGOT), Alkaline Phosphatase (ALP),
Gamma GT (GGT), LDH, Albumin (ALB), Bilirubin (TbiL)

• Kidney Tests -- Blood Urea Nitrogen (BUN), Creatinine (CRE),
Phosphate (Ca), Bicarbonate (CO2)

• Pancreatic Tests -- Amylase (AML)

• Electrolytes Test -- Sodium (NA), Potassium (K), Chloride (Cl),
Albumin (ALB), Glucose (GLU), Triglycerides (TG)

• Cholesterol -- TCHO Total Cholesterol LDLC, Cholesterol HDLC,
Cholesterol Full
You'd expect to pay $500 or more for far less than this, even "with"
insurance....
Your fee is ONLY $85* for both the Mobile Comprehensive Lab Testing AND Comprehensive Body Bio-Conductivity Scanner (included in your $85*)…ALL your results are compared to normal healthy ranges in your included report. Ours is a State-of-the-Art Diagnostic Device.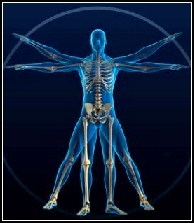 • Non-Invasive Full Body Scan

- Tests for 381 functions in your body
- Takes just 3 minutes
- No pain & no side effects
- 31 page detailed report, all included
with your $85 dollar fee.

• Bio-Conductive Scan alone with
31-page report is ONLY $35

*We'll even discount $5 for
pre-pays/pre-reserves & $10 for two or more.

ONLY $75 each for two or more prepays includes ALL THE
VALUE and actionable info.

We'll accept cash, credit cards, or checks for pre-pays and
pre-reservations.