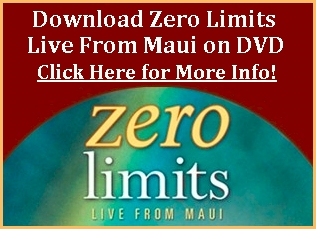 Listen to this interview of
Joe Vitale
held via teleconference
on July 5, 2007.
This interview is excellent, especially if you are new to
Ho'oponopono
....
Joe Vitale again tells the story of how he was introduced to Ho'oponopono and how it has affected his life, leading to writing his new best-selling book "Zero Limits" . You can never hear that story too many times. He also explains more about what it MEANS when you are saying the Ho'oponopono phrases.


Host: Noah St. John