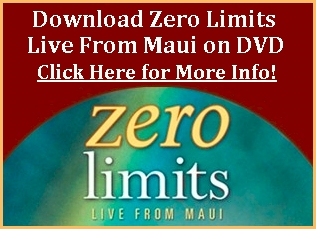 Part 1:
A recording of an evening with Dr. Ihaleakala Hew Len and
Dr. Joe Vitale
teaching the Hawaiian method called
Ho'oponopono
of clearing yourself to heal the world.
People paid $85 and traveled from all over the country to experience this rare evening in Austin, Texas.
If Dr. Hew Len can heal mentally ill criminals with this remarkable, little-known method, what could YOU do with it?
Note: You won't be able to hear the audience ask questions very well, but you'll be able to hear Dr. Hew Len and Dr. Vitale. It's a magical experience.
For more information on Ho'oponopono, check out Dr. Vitale's latest bestseller, titled: "Zero Limits "

.
Part 2: